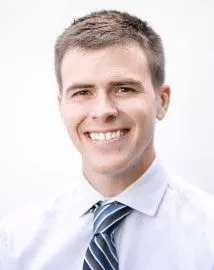 Jacob S. Miller, DDS
Dr. Miller grew up in Rockford, MI and has lived in West Michigan for most of his life. For him, dentistry made perfect sense as a career choice. It allowed him to combine his affinity for science with his desire to work with people and serve his community. He earned a Bachelor's Degree in Biology from Aquinas College before completing his Doctor of Dental Surgery (DDS) degree at the University of Detroit Mercy in 2012. Having the opportunity to help those in need of dental care in Detroit was a rewarding experience both personally and educationally. He has since enjoyed helping people improve their overall health and self-image through dental care in West Michigan. He enjoys spending time with his wife and kids, camping with the family, running and biking.
Commitment to Excellence
Dr. Miller and his team have made a commitment to providing the best dental care available. This includes the introduction of digital radiography, which greatly improves the ability to detect problems earlier, promoting minimally-invasive dentistry while significantly reducing the amount of radiation used to create an image. They continually pursue education to ensure they are offering the best care in the fast-changing dental field. In addition, Dr. Miller attends Spear study group and is a member of the Academy of General Dentistry, Michigan Dental Association, and the American Dental Association.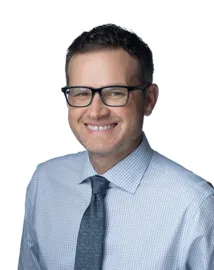 Jarred Ewert, DDS
Dr. Ewert was born and raised in Mid-Michigan. He grew up in a small town with one dentist who served the entire community. After job shadowing his own dentist in high school, Dr. Ewert decided to pursue the profession himself. He earned his bachelor's degree from Spring Arbor University (2007) and obtained his Doctor of Dental Surgery Degree (DDS) from the University of Detroit Mercy in 2012. Dr. Ewert and Dr. Miller were classmates and good friends to this day. Dr. Ewert looks forward to helping people achieve oral health in a comfortable and friendly environ-ment. In his downtime he enjoys spending time with his wife and four children, playing golf, camping, and boating.
Since graduating in 2012 Dr. Ewert has remained an active member of the Michigan Dental Association (MDA) and American Dental Association (ADA). He has also served as a voting MDA Delegate since 2017. Dr. Ewert is certified in Invisalign Clear Aligner Therapy and enjoys utilizing digital dentistry to provide patients same day services that use to require multiple visits.
---
Meet Our Team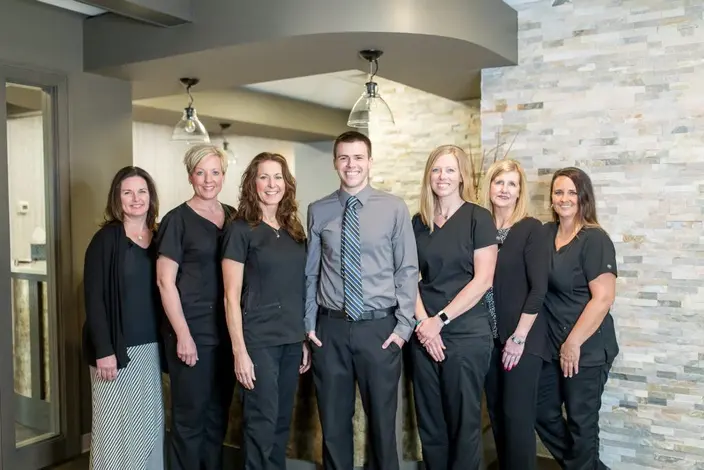 At the dental practice of Jacob S. Miller, DDS, our team is full of passionate, dedicated, and friendly dental professionals. We love getting to know our patients, and we love being able to use our knowledge and training to give you the excellent dental care you deserve. We are eager to work with you to give you the smile you have always wanted!
---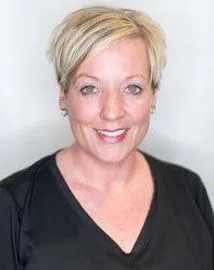 Carrie Todd – Office Manager
I started my dental career in 1998 after graduating from Lansing Community College as a registered dental assistant. Over the last 20-plus years, I have worked with some amazing people and gained knowledge that has helped lead me into the next chapter of my dental career. In January, I transitioned from a clinical assistant with Dr. Miller to an office manager position. I am very excited and look forward to the future. In my free time, I spend time with my husband and children. I have a son, Trevor, who loves to hunt and fish, and a daughter, Alexys, who keeps me busy with travel all-star cheer. We have a dog named Ben and three cats to keep us busy also!
---
Dawn Schumacher – Front Desk
Bio coming soon!
---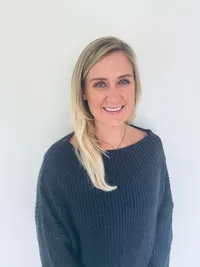 Catherine Bockheim – Dental Assistant
Passionate about the dental field and caring for patients, I started my dental career in 2001 at Grand Rapids Community College, where I became a registered dental assistant. I very much enjoy the learning process and furthered my education by becoming a certified dental designer for CAD/CAM. Going into my 20th year in the industry, I have the same enthusiasm as I did when I began my career. Born and raised on the west side of the state, my family and I love to spend time on the water and doing activities outdoors. My husband and I love coaching and watching our two children play sports throughout the fall, winter and spring.
---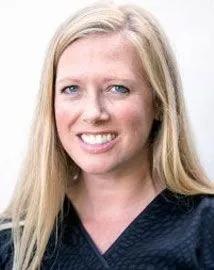 Heidi Lietz – Dental Assistant
I was born and raised in Grand Rapids, MI. I earned my Dental Assisting degree at Grand Rapids Community College and have enjoyed meeting new people and helping improve smiles for over 16 years. It is a pleasure to work alongside Dr. Jake and to be a part of such a knowledgeable, fun, and close-knit team. When I am not at work, I love spending time with my husband and two boys – Oliver and Liam. I also enjoy being with friends, traveling, camping, music, and being my boys' biggest fan at all of their extracurricular activities.
---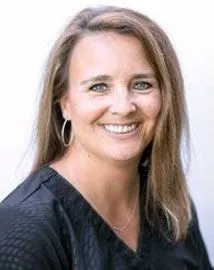 Melissa Pocsi – Dental Hygienist
I started my dental career in 1996 as a dental assistant. I then furthered my education and earned an associate's degree in dental hygiene from GRCC in 2004. My passion is to serve others with compassion in a fun-loving environment. I enjoy spending quality time with my two boys, family, and friends. I love summer, time at the beach, and many genres of music.
---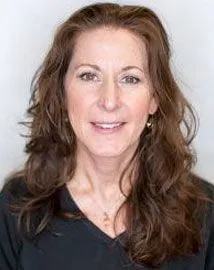 Deb Nedomlel – Dental Hygienist
I became a registered dental hygienist in 1989. I am certified in nitrous oxide sedation. I have a passion for health and nutrition which has led to a strong interest in alternative medicine. I am married and have two sons who play hockey.